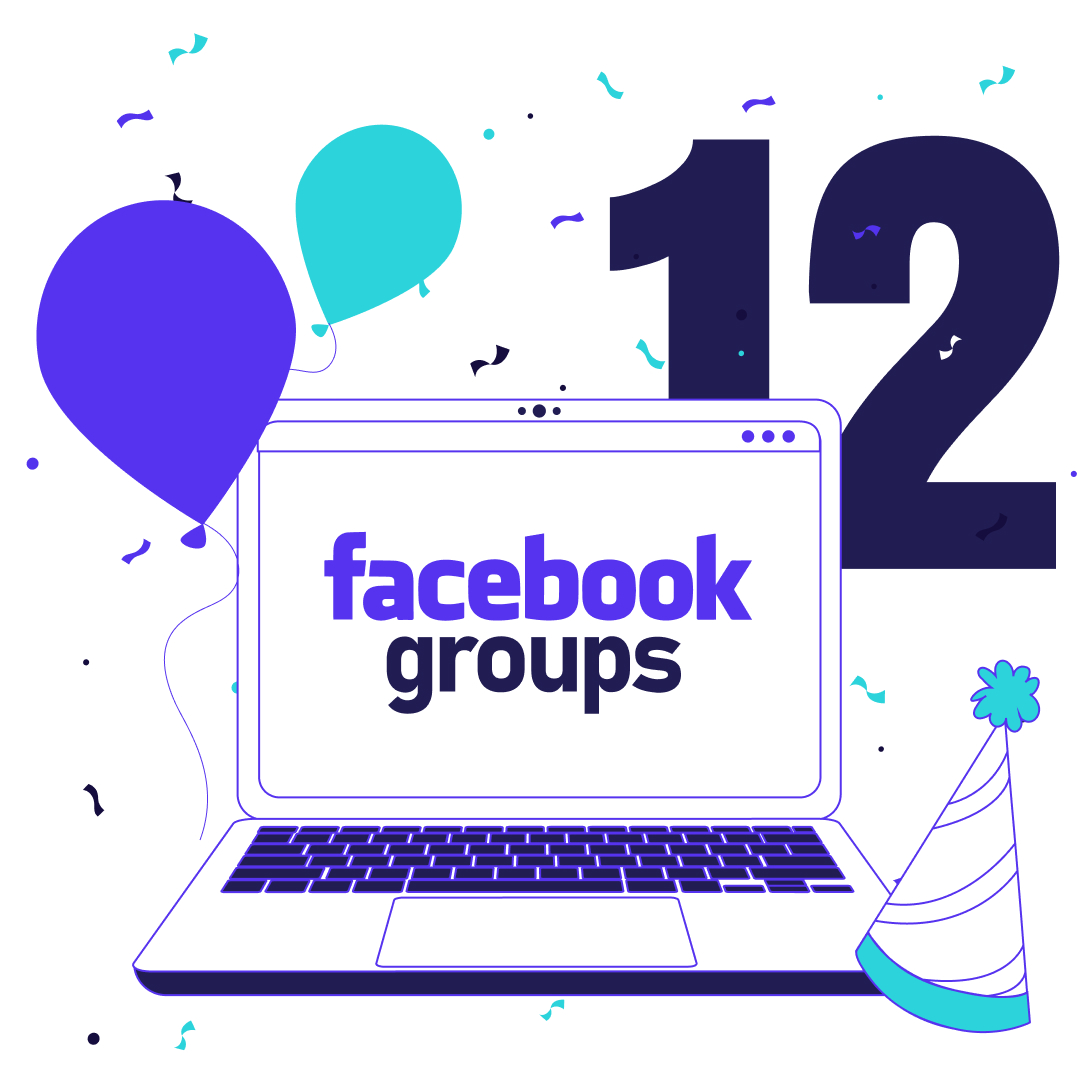 Direct Sales
12 reasons why Facebook Groups are THE place to party!
Are you wondering if is it better to run a Facebook party in an event or a group? We host our parties in both Groups and Events and wanted to share our personal experiences with you. In the past 3.5 years, we have personally hosted over 7,000 Facebook parties!!! We…
Published: Sep 08, 2022
Are you wondering if is it better to run a Facebook party in an event or a group?
We host our parties in both Groups and Events and wanted to share our personal experiences with you. In the past 3.5 years, we have personally hosted over 7,000 Facebook parties!!! We know, that's an insane amount (we told you we LOVE them) so we definitely know a thing or two about how they work! Out of the 7,000+ Facebook parties we've hosted, over 5,200 of them were hosted within a Facebook Group so we are definitely fans of partying in Facebook Groups. Our Facebook Party style trainings are how we offer value to our community, build relationships and ultimately grow our business. As you can see from the numbers above, 
we host 3x the amount of parties in Facebook Groups vs. Facebook Events because they have proven to be the most successful for us.
Here are the 12 reasons you should use Facebook Groups to host your Facebook Parties!
Benefit #1 – Notifications are MUCH better in a Facebook Group
Facebook Groups are 
all
 about community which is why you rarely ever miss a notification and you also see the posts in your feed much more frequently. Facebook wants to show you what is taking place in the group because you are a member. Event notifications have been known to be glitchy and sometimes don't appear at all during a party and that's not good for anyone! Groups have proven over time to be much more reliable.
Benefit #2 – Engagement is higher
Because you receive more notifications from Groups, you're much more likely to comment on the posts and so will your guests! Facebook is all about being social so they 
encourage activity
 in a Facebook Group and want you to use the Facebook Reactions and comment and reply to posts.
Benefit #3 – Set up your Host for future possibilities
Creating a Group where your host and her closest friends and family can join and support her should she decide to sign up to be a consultant. Simply change the name of the group once the party is over to a nice group or customer VIP group and your new recruit is already way ahead of the game. Talk about setting up your new recruit for mega success!
Benefit #4 – Groups allow you to post files
If you want to upload any files to your group like printables, recipes, etc. you can easily do so in a group and they will remain there for easy access. Fantastic for Google forms and door prizes!
Benefit #5 – Groups have their own search bar
You can search for keywords, guest names, hostess name, etc. inside the group and locate what you need in seconds!
Benefit #6 – You can create a custom group web address
Rather than a long string of numbers, the group party web address could be https://www.facebook.com/groups/GroupName which is fantastic for search-ability and also to really personalize the Host's party!
Benefit #7 – You can link a Group to a Business Page
Link your Group to your business page
 so that your guests can easily follow you and learn more about your products and company.
Benefit #8 – You can link a Group to other Groups
Link your party Group to your VIP Customer Group so that your guests can see it and join without you even having to tell them (but we do suggest that you have a post about it in your party too 😉 ).
Benefit #9 – Ability to pin Announcement posts to the top of the Group
Pin up to 10 posts to the top of the Group wall that you want to feature. This is awesome for custom albums and multi-photo posts to show products as well as a post for how to place an order and any information that you feel is pertinent to the party.
Benefit #10 – Your Host and guests can save the Group to their shortcuts
Pinning the Group to their shortcuts allows for easy accessibility and visibility. Enough said!
Benefit #11 – Use Insights to your advantage
You can easily monitor your guests during your party and keep track of what posts are working, what time to post them, etc. which is great information to have for future parties!
Benefit #12 – Schedule to Facebook Groups with CinchShare
Schedule your Facebook Party posts with CinchShare so you can be present and engage during the party time!
Tips:
Include the date and time in your Group's About section and do a pre-post with that information as well.
Have your Host send out reminders just like you would for any FB party.
Post countdown posts as guests will receive notifications.
If necessary, number your live party posts so guests can locate them with ease as posts get bumped around from comments – we love this feature as we can easily see which posts are most valuable to us!
We hope that these benefits of throwing your parties in Groups gets you excited to dive right in and 
get those parties started!
 Please reach out to us if you have any questions, we're happy to help. And remember, what matters most is building relationships and having great conversations along with strong hostess coaching, consistent posting and a fun & friendly atmosphere where guests feel comfortable and entertained. Party on!
Previous Article
100 Hashtags to Use for Your Business! | CinchShare
Next Article
How to use Facebook Groups for your Parties!
You may also like