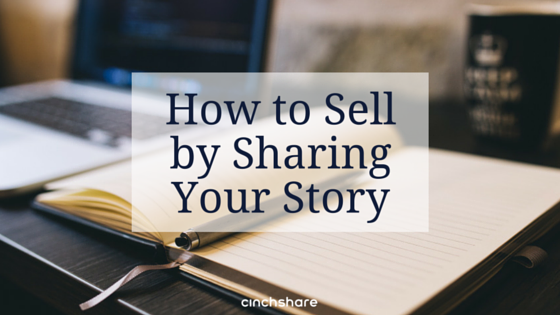 Direct Sales
How to Sell by Sharing Your Story
In the world of social media, sharing your story will help you establish clout and connect you with your audience on a personal level. People want to know why you're in business! It's how they choose you as their go-to consultant over others in your…
Published: Sep 10, 2022
In the world of social media, sharing your story will help you establish clout and connect you with your audience on a personal level. People want to know 
why
you're in business! It's how they choose you as their go-to consultant over others in your company and become loyal repeat customers. Remember to keep them updated so they feel included and when it comes time for them to buy, you won't seem spammy or pushy. Creating relationships by sharing is the most genuine way to sell. Here's what we've been up to lately (in case you were wondering! ):
When you love what you do, people take notice!
In our first year of blogging, CinchShare was selected as one of the Top 20 social media blogs for Social Media Marketing Examiner's 
Social Media Blogs 2016
 out of 300 nominees! We were pretty humbled to be in the running with such reputable long-time bloggers and industry influencers. As blog newbies, we are just getting started! We'll keep pumping out great content and would love to hear what you'd like to learn about so please comment below and tell us!
When you provide fun trainings, people will attend!
We started off hosting free webinars for our customers and anyone who wanted to learn more about CinchShare's unique time saving features and social media tips. They were great but we felt that it was a bit overwhelming for everyone to learn via screen sharing. So we came up with the idea of turning our Cinch101 trainings into a Facebook Party. Since we started doing this, we've held over 500 trainings and have had a blast! We have all types of requests for team trainings so we create them as groups, events, events within groups and public events on our page. And guess what? We've never ever been blocked once! Want to know our secret sauce? It's our 
CinchShare Party Script
! Follow this formula and you'll greatly reduce your risk of being thrown in FB jail. If you'd like to host a free Cinch101 for your team and DS friends just message our 
Facebook page
 and we'll be happy to set one up with you!
When you teach social media, people will request you!
At the end of this week, the CinchTeam is heading out to three conferences back to back and we are super excited! First up is 
Jordan Essentials
 where we'll be teaching Social Media 101 and providing a hands on Facebook Marketing workshop. Then we're off to Mall of America – woohoo! – to help 
Magnolia & Vine
 fine tune their Facebook party scripts and training for their teams. And last, but definitely not least, is 
L'BRI
 where we'll be teaming up with our good friend 
Million $ Party Girl Lynn Bardowski
 to educate everyone on the power of social selling with presentations, workshops and of course, a lot of fun! I'm sure we'll be exhausted when we return home, but we absolutely love networking, building relationships in person, and providing assistance to everyone in the direct sales industry! As proud members of the 
Direct Selling Association
, we look forward to presenting at many more conferences in the future!
When you're having so much fun, there's just no stopping you!
CinchShare is my passion. There's nothing else I'd rather do than help others manage their online businesses. It's been a wild ride and all of us here are loving every minute of it! We've actually outgrown our current physical space and are pleased to announce that there will be a new 
CinchHQ
 this fall where you can visit us and say hello! We'll have in-house workshops and trainings in a fun, creative and interactive atmosphere! We're just getting started, so stay tuned for a bunch of great new software features, party scripts and more social media and direct sales training. There's a lot coming up and we can't wait to share it all with you!
Previous Article
Stand Out on Instagram With User Generated Content
Next Article
WAHM Tips to Save Your Sanity this Summer!
You may also like