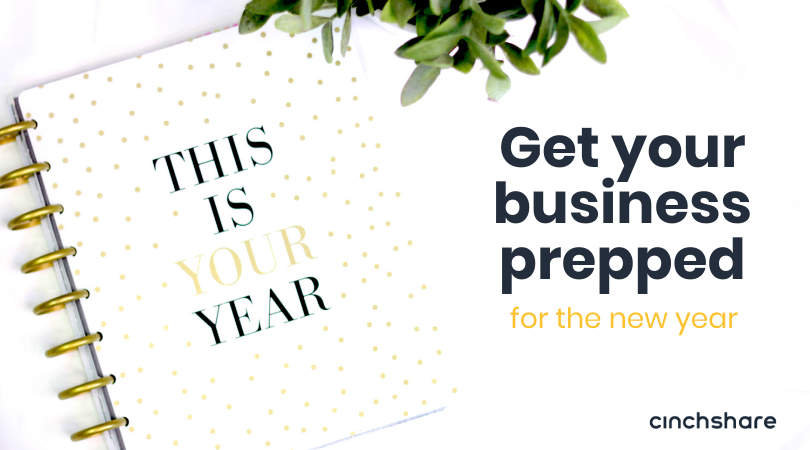 Direct Sales
How to Keep Business Momentum After the Holidays
You have been crazy busy leading up to Christmas, taking care of your customers, working vendor events, closing parties, delivering orders, and making sure everyone has THE perfect gift. You're about ready to collapse from sheer exhaustion. Soon the holiday season…
Published: Sep 10, 2022
You have been crazy busy leading up to Christmas, taking care of your customers, working vendor events, closing parties, delivering orders, and making sure everyone has THE perfect gift. You're about ready to collapse from sheer exhaustion. Soon the holiday season will be in the rearview mirror, with a brand new year shining ahead. What can you do now to get ready for 2020? January does not have to be a dreaded "J-Month". There are many things you can do now and into January, to make the most of the season. Take a look at these 16 business and personal ideas to kickoff your new year!
BUSINESS BUILDERS:
Send Thank You Notes and Follow-ups, or Make Service Calls
Write a note or send an email to all your November and December hostesses and customers, thanking them for their business. Don't forget to invite them to come over to follow you on social media. Or, make a service call to everyone who gave your product as a gift, to see if there are any "service or warranty issues" you can assist with. We guarantee your customers will appreciate it.
Update your Newsletters and Databases
All those customer emails and contact info on lead slips and order forms? Spend time updating your systems, so those customers become repeat customers.
Schedule your own January "Theme Party"
If your January calendar is a little light, hold your own online or in-person theme party. "Beat the Winter Blues" shopping event, or a "What Did Santa Forget?" party might be just what is needed to book your next hostesses.
Call your Best Customers and Hostesses, and Get their Spring Parties on the Schedule
Your business works when you work it! Look through your lead slips from the last couple months, and pick up the phone to start booking your upcoming parties. If you know approximately when your Spring product launch is, get your next hostesses penciled in now.
Work with your future Hostesses
If you were busy in November and December, you probably have some January and February parties scheduled. Touch base with them now, to keep them warm on your schedule. Hostess coaching is alway a critical element to party success.
Source Spring Vendor Events
Now is the perfect time to start looking for Spring and Summer vendor events. PTO, churches, fairs, boutiques, and festivals are always looking for vendors. Get creative and start making those calls now.
Update Your Hot 100 Contact List
Your Hot 100 is a list of everyone you know (friends, relatives, acquaintances, neighbors, kids contacts, spouse contacts) that might be someone to contact about your business.  You just made it through a busy holiday season, and have lots of new people to add to the list.  Hint:  after each person's name, write B (buy), H (host), or J (join), to indicate what you will contact them for.
Leave Old Catalogs Out and About
If you have leftover marketing materials from the Fall or holiday, put them to work for you and drop them anywhere people sit and wait:  Dr. offices, salons, car service centers… be sure to ask permission! You just never know when someone might pick up your catalog and take it home with them. Add a label to the catalog that says "This one is old, but here's what to do. Call me today, and I'll show you what's new!"
Touch Base with Your Team Members and Leaders
If your team was as busy as you were this season, they will be so happy to hear from you. Check-in personally, and reconnect. Good mentoring starts (and continues) with basic relationship building.
PERSONAL TASKS:
Write Out Your 2020 Goals
What do you want to accomplish next year personally, or in your business? Want to reach a level on your career plan? Learn a new skill? Sponsor your first team member? People who write out their goals are more likely to stay on track toward accomplishing them. Share your goals with others (spouse, family, mentor, team) to help keep you accountable!
Focus on Self Care
Self care is usually one of the last priorities on our busy to-do lists. Give yourself permission to take care of you. If that means going for a walk, getting a manicure, exercising, sleeping an extra 15 minutes, reading, or simply going to the bathroom alone (Moms of young kids, I know you feel me) make it a priority to give yourself a little sliver of time to focus on your own personal and mental health. Your family, your business, and your sanity will thank you.
Clean Your Office
When your personal business is a little bit slower is the perfect time to clean! Get to the bottom of your desk, organize all those scraps of paper, cull, and file. You will likely come across all kinds of things to add to your to-do list.
Catch-up on Training
If you were crazy busy the last couple months, your own personal development may have taken a backseat. Spend time catching up on readings, videos, or training courses you've purchased. Personal development continually adds new skills to your toolbox, and is a critical piece of business growth.
Spruce Up Your Social Media Graphics and Personal Branding
If you use social media as a primary marketing channel for your business, refresh your content with new imagery and branding.  This might include header graphics, profile pictures, or cover images on your various social channels.
Tax Time!
Two things in life are certain: Death and Taxes. Spend time in January when your business might be a little slower, getting your paperwork organized for your taxes. This might include expenses, commission statements, receipts, and travel logs. Putting this off until the last minute will mean you're dealing with taxes right in the middle of Spring and Mother's Day sales. Get ahead of that curve.
Reward Yourself
And finally, you just had a crazy awesome holiday season. Treat yourself to something you've had your eye on – you've earned it! Don't let January become a low month in your business. There are SO MANY things to do to keep momentum, and gear up for the next big Spring and Mother's Day selling seasons. Your business works when you work it!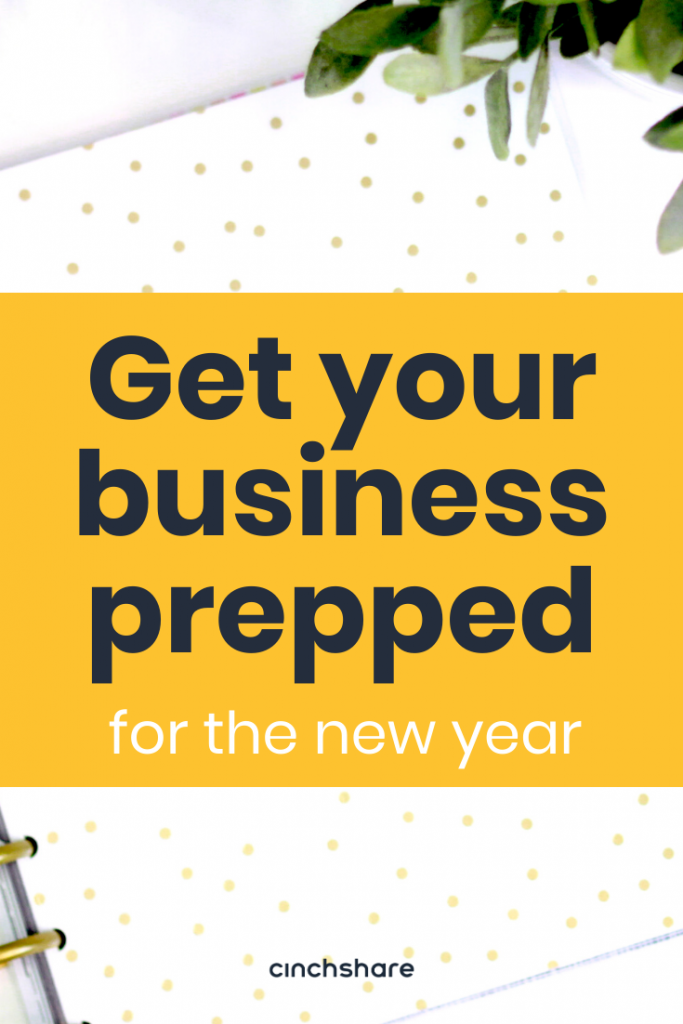 Previous Article
Blog to Expand Your Direct Sales Biz
Next Article
Why every Direct Seller should be on LinkedIn
You may also like