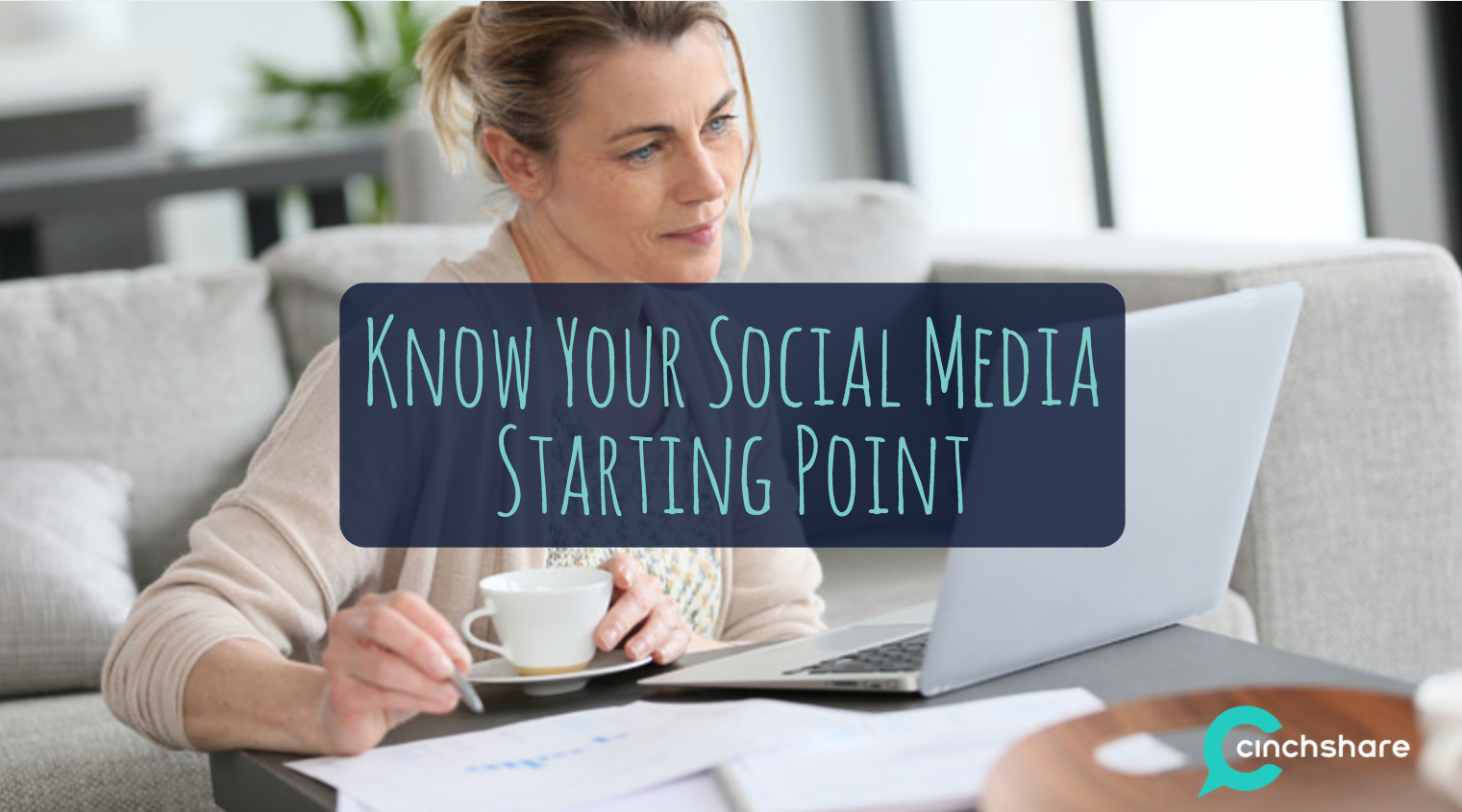 Facebook
Know Your Social Media Starting Point
The following is an excerpt from Karen Clark's upcoming book, Social Media for Direct Selling Leaders. We are honored to be the first to publish content from Karen's new book! Do you know where you stand when it comes to using social media as a direct selling leader?…
Published: Sep 10, 2022
The following is an excerpt from Karen Clark
'
s upcoming book, Social Media for Direct Selling Leaders. We are honored to be the first to publish content from Karen
'
s new book!
Do you know where you stand when it comes to using social media as a direct selling leader? Many times people feel that they are sort of wandering aimlessly out there, hoping something works, especially when it comes to direct sellers using social media. You feel like you "should" so you do, but aren't really sure you are doing it "right" or even sure you are getting results.  Knowing where you are now can help you determine what to do next, or where you can improve. In the assessment below, put a checkmark in the boxes that describe areas where you already feel like you are "nailing it" in social media, and then put an asterisk where you might need some help or just aren't sure. If you are somewhat new to social media you will get an idea of what you may want to put in place as you move forward. If you are a social media pro, you may see areas for improvement.
My Social Media Platforms
I have a strong customer-facing presence on Facebook via a Business Page.
I have a well-completed LinkedIn profile with my business information added using keywords.
I automate when necessary, such as I may have my Facebook set to post to Twitter, or occasionally cross-post from other platforms or schedule posts when I am away.
On Pinterest, I have an appropriate mix of business and personal boards and pins.
I use Instagram to post photographs "in the moment" throughout my week.
I understand and adhere to the rules and regulations the platforms have set regarding utilizing social media for business vs. personal use.
I regularly receive likes, replies, and shares of my social media posts.
My verbiage and visual branding are in alignment with my personal and business values.
I feel I am well-trained and confident in using social media professionally.
I attend social media training at our company live events whenever possible.
I have read and understand our company's social media policies and always comply.
I am aware of appropriate resources & tools I can turn to for additional help with social media.
I regularly receive leads that convert to sales and sponsoring due to my social media efforts.
My customers regularly reach out to me via social media with questions or to re-order.
I participate in social media on a daily basis while not neglecting other business building activities.
Social Media as a Leader
I have a semi-private social media site, group or blog for team support and community building.
I enjoy creating pre-recorded and live video to personally connect with my team or prospects.
I know how to conduct effective opportunity events online in a way that gets results.
As a leader, I include social media topics in my regular support/training I provide.
I feel confident in passing along social media best practices to my new team members.
I have sponsored in new areas due to a prospect discovering me through social media.
I provide ongoing training and support for my team in the area of technology or social media.
How did you do? Do you see what you might want to learn next? Let us know in the comment
Previous Article
WAHM Tips to Save Your Sanity this Summer!
Next Article
Five Tips to Help You Get Over Your Fear of Networking
You may also like