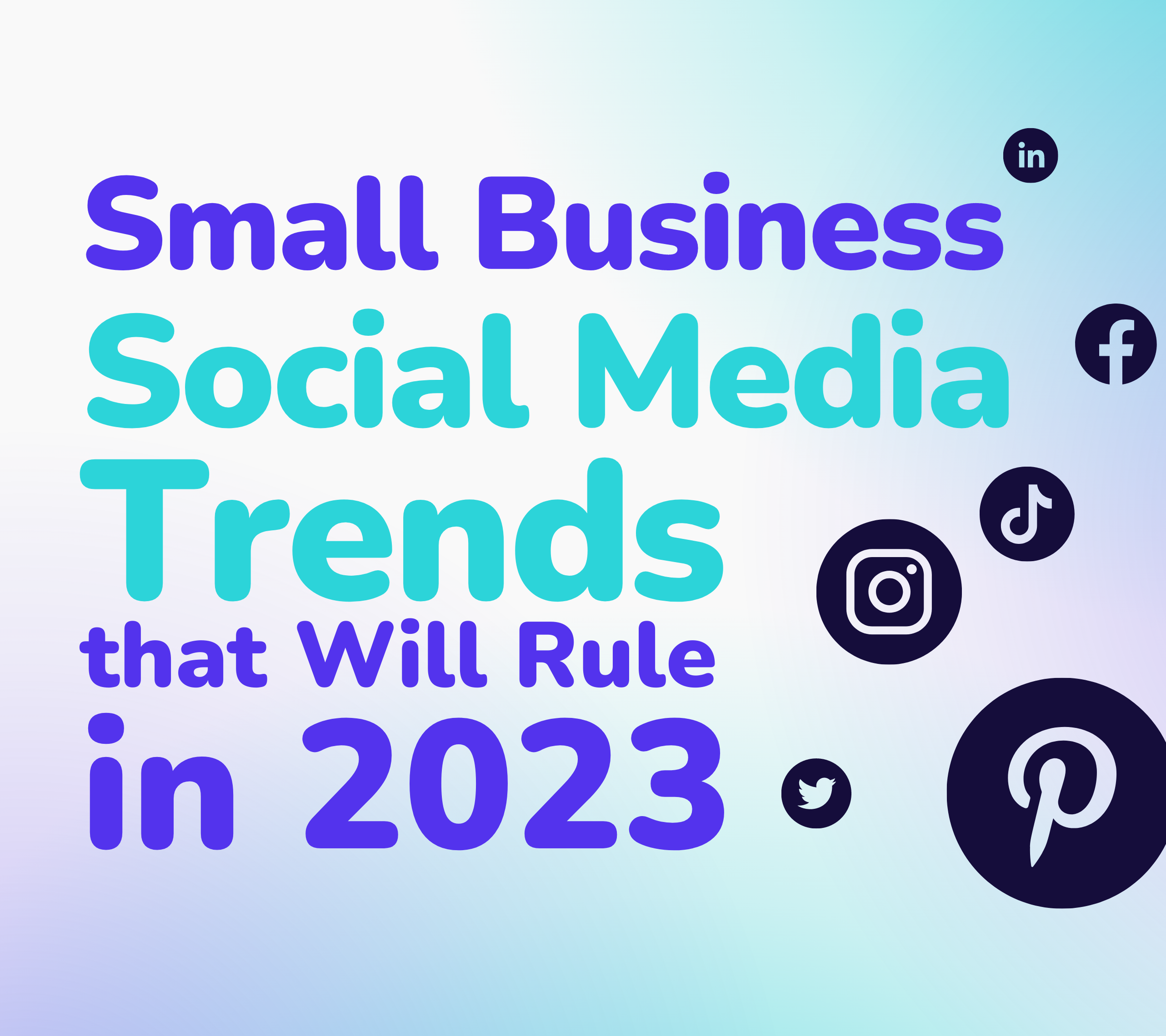 Blog
Small Business Social Media Trends that Will Rule in 2023
Social media is arguably one of the best tools a small business has at its disposal. It's free, it generates interest, and it offers a place for you to market and actually generate sales. But social media can be hard to keep up with–new trends and shifts in algorithms can make you feel like you […]
Published: Feb 16, 2023
Social media is arguably one of the best tools a small business has at its disposal. It's free, it generates interest, and it offers a place for you to market and actually generate sales. But social media can be hard to keep up with–new trends and shifts in algorithms can make you feel like you are constantly behind and struggling to keep up. 
But fear not! We are here to get you up to speed on the latest social media fads so that you can spend less time worrying about trending and more time getting your customers spending.
Here are the social media trends that your small business should be embracing this year.
"Edutain" your Audience
When you hear edutainment, you probably think of kids programming (like those kids from Cocomelon screaming the alphabet at kids, right?) But edutainment is all the rage on social media, and for a great reason. Is your business on social media to sell products? Of course! Is your audience on social media to buy stuff? Not necessarily. Your audience is on social media to have fun, to learn, and to connect. And if they buy stuff along the way, so be it. Edutainment is one of the social media trends that might be here to stay.
So it falls on you to fill this role for your audience. How can you entertain them, teach them, and connect with them? Enter edutainment. This type of content ticks all the boxes for your audience. And when you connect, you have a better chance of translating that to sales.
Get Reel into Reels
If you were on Instagram in 2022, you were probably highly aware of the app's clear and speedy shift to video content. While your posts used to get hundreds of likes, they now languish, completely forgotten about (and completely abandoned by the algorithm.) So it's time to get into reels. There are loads of ways to integrate this into your marketing plan. You can use the Instagram templates that are created for you, you can scour the explore page for trending audio, or you can wing it and make your own short form video. There's no wrong way to embrace reels, but if you aren't incorporating this social media trend into your Instagram and Facebook, you "reely" need to start.
Influence a Micro Influencer
We've all landed on some influencer pages, either on purpose or by accident. Some people love them and some people hate them. But the truth is there are two types of influencers: macro influencers who have millions of followers and rep some big brands (think Amazon, LuluLemon, etc). But there are also micro influencers. These are people who have smaller followings but intensely loyal audiences. Maybe they are local to you, or maybe they just run in the same niche market as you do. Either way, these micro influencers can be a great marketing tool for you. Partnering up for a giveaway or creating content with them can bring your brand to a whole new audience, so it's worth reaching out to see if you can work together. Teamwork makes the dream work, as they say. 
Party on a New Platform
We know, we know. There's already so much to keep up on. But adding a new platform into your social media circuit can really help your brand. And given how certain big platforms are experiencing big shakeups, it's a good idea to see what else is out there. Platforms such as Hive, Discord, and Tumblr are emerging as other places for brands to establish themselves. If you are worried about wasting your time, consider running a poll on your current social media platforms to see if there is interest out there. 
Step Up to Storytime
Stories on Instagram and Facebook are becoming more and more popular. In fact over 200 million people reportedly use Instagram stories every month. Posting to stories has a lot of benefits, such as increased brand visibility for very little effort. After all you can simply share your posts on stories to get a little boost in visibility with zero new content. Stories can also give you instant feedback on products and ideas while also creating a closer and more real-time relationship with your audience. Here are some of our favorite story ideas for small businesses:
-Show behind the scenes footage of your workspace

-Take polls (on both business related and non-business related things)

-Host a Q&A

-Do a theme day, such as Tuesday Tips where you give out advice or hacks about your industry

-Highlight reviews that you receive
The possibilities are endless for your story content, just try to stay active to give your brand as much awareness as possible with this social media trend.
Those are the social media trends you need to get behind to boost your small business in 2023.
Is generating content getting a bit tiresome? CinchShare is here to help. Not only can we manage your content and posting, but with a CinchShare subscription you get access to tons of tips, tricks, and content ideas that are certain to bring your social media strategy to the next level. Start your free trial today to see for yourself!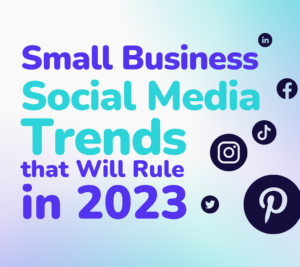 Previous Article
Top 5 Instagram Features You Need to Use in 2023
Next Article
5 Pro Tips for Crushing Your Small Business Sales Goals
You may also like