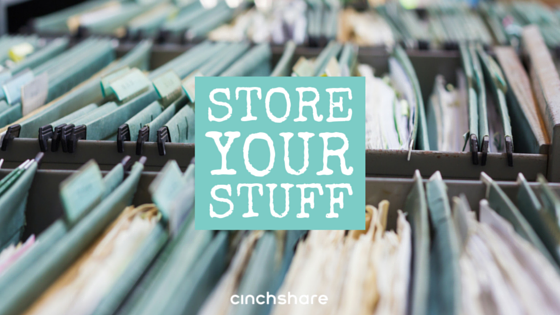 Cinchshare Tips
Store Your Content with CinchShare's Save Feature
You know how it is. You're scrolling your newsfeed and see a great post on Facebook that you want to use in the future so you save the photo to your phone and then it's never to be seen again. Lost, in a sea of forgotten images that are now taking up so much space…
Published: Sep 09, 2022
You know how it is. You're scrolling your newsfeed and see a great post on Facebook that you want to use in the future so you save the photo to your phone and then it's never to be seen again. Lost, in a sea of forgotten images that are now taking up so much space there's no room to take pics of the kids and that's not good. Not good at all. Fear not, my friends! CinchShare's new Save feature is here to literally "save" the day! With this new feature, you are able to store any post or image from your device or online to use at a later date. Think of it as a virtual filing cabinet but even better, because you can locate and schedule your saved posts in seconds!
Share and Save:
When you're online and see a post on Facebook, or a pin on Pinterest, just save it in CinchShare! Use the 
FB Import feature
 for public posts, the 
Photo Url feature
 for images and the 
Links feature
 for websites and you're all set! Do you currently share posts to a secret Facebook group to save them? You still can and then when you have a bit of time go ahead and transfer them over to CinchShare so you can edit the post message and it will be ready to go when you want to schedule it.
Plan Ahead:
With summer right around the corner and the kids out of school, our daily schedules are about to be a thing of the past! CinchShare's Save feature will make it easy to prep for the busy holiday season when you're on the go at barbecues and the beach. Plan ahead the next few months and you'll be golden when it's time to focus on your money making parties. Have your page, timeline and group content all set in your "online library" under the Save tab.
Virtually Versatile:
CinchShare's Save feature isn't just for images. You can use the post message field as a notepad and jot down a bunch of hashtags, brainstorming ideas for a future blog post or campaign, or keep a list of your hosts' contact info. How cool is that? A virtual journal that you can keep editing and revising! Check out how easy it is to save posts, images, links and ideas in CinchShare:
What are you going to save first?
Previous Article
How to Stop Landing in Facebook Jail
Next Article
How to Organize Your Social Content
You may also like