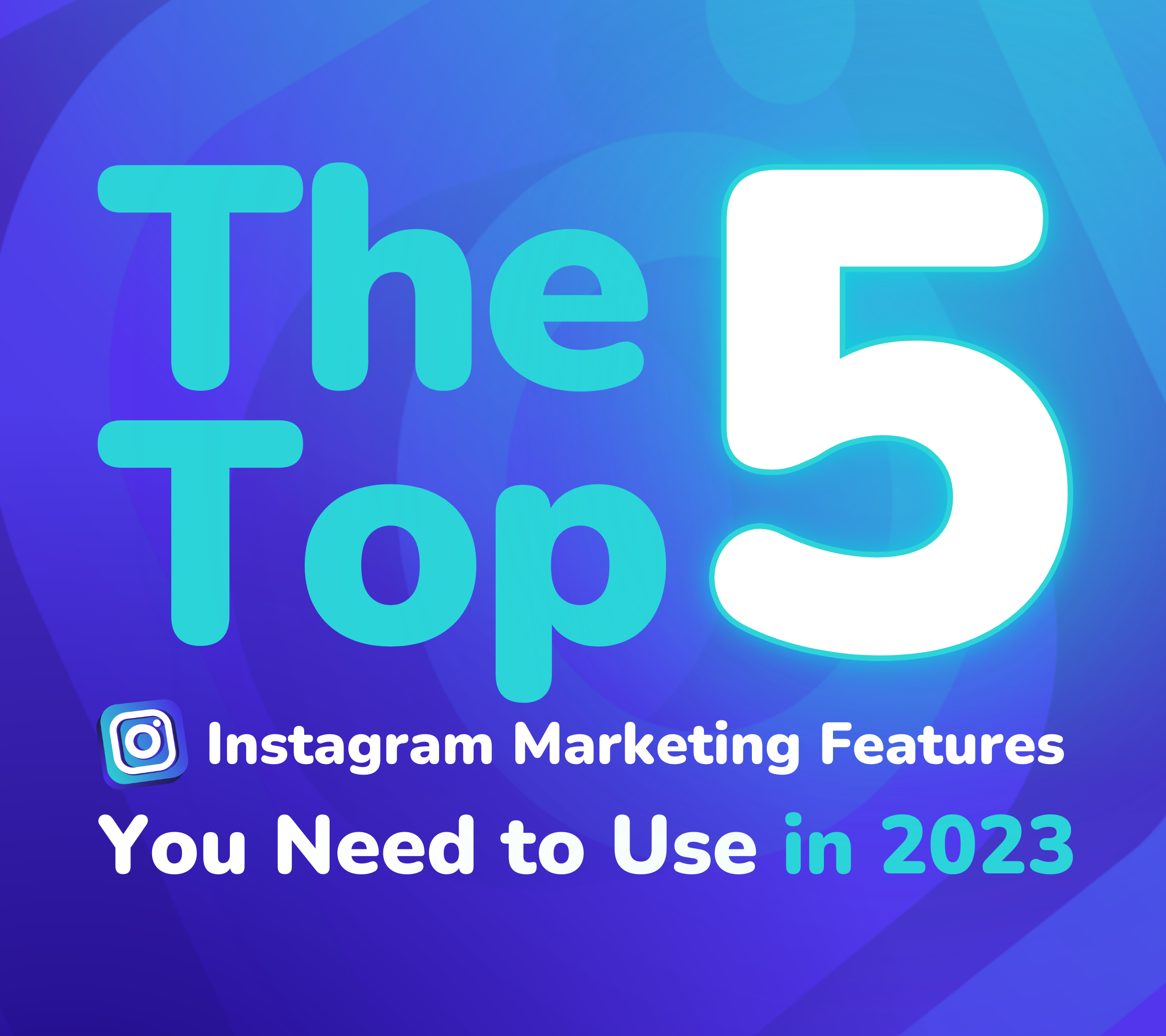 Blog
Top 5 Instagram Features You Need to Use in 2023
Instagram has had a busy year and has made a lot of noticeable changes in 2022. The biggest change in Instagram over the past year has been the clear shift from photos to videos. The result? Well, that depends on who you ask. But no matter what your feelings are on the IG algorithm […]
Published: Feb 16, 2023
Instagram has had a busy year and has made a lot of noticeable changes in 2022. The biggest change in Instagram over the past year has been the clear shift from photos to videos. The result? Well, that depends on who you ask. But no matter what your feelings are on the IG algorithm (and believe us, we have feelings), Instagram has rolled out a lot of exciting features that give us more chances to connect with our audience. And with connection comes (drum roll please!) the increased possibility for more sales.
If you are looking to level up your social media game this year, here are our favorite Instagram features you need to include in your social media strategy.
#1. Grid Pinning
What it is:
You can pin a post to the top of your feed so that it is the first thing your followers see when they go to your account page.
Why we love it:
One of the best updates This is a great tool for so many business owners, as they can feature a sale, event, special menu–really anything that is time sensitive that they want to highlight. We love how easy it is to keep your important information where it is easy to find. This is one of our favorite Instagram features that makes your
grid
work for you a bit more.
#2. Interactive Reel Stickers
What it is:
Interactive stickers such as polls and questions (which were only available on IG stories) are now able to be used directly on reels.
Why we love it:
This is another fun and interactive way for brands to build relationships with their customers. These features are great on stories; they really create conversations between your followers. But stories disappear, and if your followers missed them, poof! They are gone with no trace (I mean, you can put them in your highlights, but they tend to get lost in the muck). So now that you can incorporate them into your reels, which are undeniably getting more traction. The more Instagram features that become available on reels, the more they will work for you.
#3. Auto Captions for Reels and Stories
What it is:
Your audio can be automatically converted to readable text (closed captioning). This was exclusively available on stories previously.
Why we love it:
Who here watches reels without their audio on? Maybe your partner is sleeping next to you and you don't want to wake them, or you're in one of those this-could-have-been-an-email meetings that is dragging on and you really need to pass the time. Regardless, we all have times when we don't have audio available to us, and this can help draw people in without it. Instagram features like this make a huge step forward in terms of inclusivity.
#4. Music in Feed Posts
What it is:
You can now add a song or audio clip to your
static feed posts
.
Why we love it:
We love this for two reasons. First: it's just fun. We will take any excuse to add a little more personality to our posts (you can add Backstreet Boys to literally any post and we are clicking "like"). Music allows you to have some more fun with your posting and engage with your followers in another way. Second: having an audio feature can give another little bump to the algorithm and give your post a better chance to be seen.
#5. Instagram Shops
What it is:
A full screen display shop where creators can feature their products and followers can shop with ease.
Why we love it:
Instagram shops aren't new–they were first developed in 2020 when the pandemic was in full force. But a few years later they are still being underutilized by small businesses. The shops feature is great because you can create an entire storefront where users can buy directly, all without leaving Instagram. We don't need to tell you how strong the impulse buy can be, and by allowing users to browse and shop on the platform is a total game-changer. We can't stress enough how good this  can be for your small business.
Those are our favorite Instagram features that you need to be using in 2023.
Instagram is a powerful platform for small businesses, and they are constantly making improvements to make it better for users of all types. So don't sleep on these great new features! Incorporate them into your social media strategy and see if they can transform your posts to profits.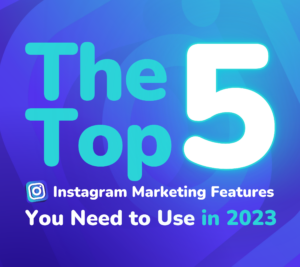 Previous Article
Your Facebook Playbook: Marketing Features to Use in 2023
Next Article
Small Business Social Media Trends that Will Rule in 2023
You may also like