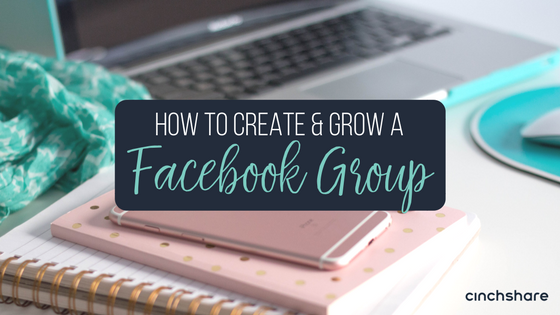 Direct Sales
How to Create and Grow a Facebook Group
We will say it until we're teal in the face! Facebook Groups are where you want to be as a direct seller, network marketer or small business owner. A group is where you're able to build a strong, loyal community which should be one of your main goals on…
Published: Sep 10, 2022
We will say it until we're teal in the face! Facebook Groups are where you want to be as a direct seller, network marketer or small business owner. A group is where you're able to build a strong, loyal community which should be one of your main goals on social, so that you can grow your business and have a super successful year! Facebook Groups have a ton more visibility in newsfeeds than business pages and members receive notifications so they are a great way to keep in touch online. Creating your Facebook Group isn't as daunting a task as you might think, and once you get the ball rolling with a few simple strategies, it will naturally grow and flourish!
CREATE A GROUP
When you create your Facebook Group, you'll have a few options for the visibility settings: Public, Closed and Secret. Public settings are visible to everyone which means non-members can see all the content within. A Closed group can be found via a search but the posts are hidden. Secret groups can't be seen at all through a search and a member can only be added by an admin. We suggest setting your group visibility to Closed so that your members feel exclusive as well as comforted by the fact that their posts will only be seen by the group members.
There are a few different types of Facebook Groups out there: a team group, VIP customer group and a niche (or support) group all provide different and unique communities but their core components are the same: to help others and provide value.
NOW GET GROWING!
Inside your group, you always want to deliver quality content and adhere to the 80/20 rule of marketing. Post 80% non-product posts to 20% product posts. Your group isn't about selling and pushing product, but about building a rapport with your members. Posting once or twice a week about your business is enough to let them know what you do and where they should go to purchase your products. The majority of the time you want to pump out content that will help them and offer value. This will keep them coming back for more and they'll be more likely to invite their friends to join them.
Our CinchShare Facebook Party & Marketing Training Facebook Group is where we chat with our community of customers and friends on a daily basis. We provide social media marketing tips as well as the latest industry news and share about CinchShare's unique features. It's a fun and relaxed atmosphere where we all learn from one another. You can create a group for whatever it is that you are passionate about and then, simply by posting related topics on your Timeline and Business Page and including your group link, people will share your posts and join your group! (Hint: Using TextClips for this will save a ton of time!) You can also link your Facebook Group and Business Page to funnel even more traffic to your group.
You want to be consistent in your Facebook Group so that your group members receive notifications and visit often to see what they can learn from you. It's best to post daily if possible and if not then definitely a few times a week! CinchShare can help you save time and remain on a schedule so be sure to check us out for a five week free trial with the promo code: CinchFree.
Have you already created your Facebook Group? We'd love to hear about it. Let us know how it's going in the comments!
Previous Article
Four fantastic places to party on Facebook!
Next Article
Be the Queen of Content Organization
You may also like