Direct Sales
How to Crush It at Facebook Parties: 6 Tips for Direct Sellers by Direct Sellers
Facebook parties are not only a way to have fun with people you'd never meet in person, but they're also a fantastic way to increase your sales and grow your business! While we will always love a girls' night out where we get prettied up and leave hubby home with the…
Published: Sep 08, 2022
Facebook parties are not only a way to have fun with people you'd never meet in person, but they're also a fantastic way to increase your sales and grow your business! While we will always love a girls' night out where we get prettied up and leave hubby home with the kids to go throw a great party at our host's house, a Facebook party is a welcome way to entertain guests on any night of the week without leaving the comfort of your own home!
Let's get real here though, not all Facebook Parties are created equal. Some of them are quite epic. And those are the ones YOU want to be known for! So how do you crush it at Facebook Parties? Easy! You learn from those who are great at it and willing to share their amazing tips with you! We've asked a few of our CinchShare Brand Ambassadors what they do to have phenomenally successful parties and this is what they said:
Facebook Party Tip #1: You MUST coach your Host!
The very first thing you must do with every party is make sure your host is comfortable, excited and knowledgeable of what is going to take place before, during and after the party. You two are a team – you both want to get those sales and entertain your guests just as you would in person, so don't forget to make your host know that she is in it to win it with you! 
"Without host coaching you better believe that party will fail! Most hosts don't know what to do at their home parties and they REALLY don't know what to do for a Facebook party so it is our job to make sure they have the tips and advice to have a successful event! Video coaching has always worked best for me but keep them short and to the point! It's also important to explain the host benefits to your host! Make sure they know HOW they will earn free products with your company host plan…show them what they are working for and how to get there and he/she will be much more excited to work their party the way we want all our hosts to!" – 
Meighan Hopper, Norwex
Facebook Party Tip #2: Increase the Fun Factor
People don't want to attend a party that is filled with product posts – they want to be entertained! Make sure that you have pre-posts that ask questions to break the ice, play a game, and get to know your guests so they feel welcome and inclined to participate throughout the duration of your party. 
"Facebook parties aren't just about selling product – they're a place to build relationships and have fun! So, bring on the fun!! Say things in your posts and comments that make people smile and feel good. Did you get that? You should be commenting on comments!" – 
NancyAnn Wartman, Usborne Books & More
Facebook Party Tip #3: Make Your Party Memorable
It doesn't have to be a holiday or special occasion for you to have a theme party – any night of the week can have a fun party theme that your host can choose or even better, give her a few that you love throwing and have her pick one. Here's a bunch of 
free graphics
 in a CinchShare Shared Folder to have them instantly imported into your account! Or you can a check out our album on our 
business page
 too. Once the word gets out that your parties are unique and super entertaining, people will be asking you to host! 
"Throw themed parties you're passionate about. Something that excites you and gets you researching and compiling. When you're passionate about something, it oozes out of you and intrigues others. 
– Charlott Nagai, Pampered Chef
Facebook Party Tip #4: Show Them Your Personality
Definitely do NOT be afraid to let your guests get to know the real you! Whether you go FB Live or schedule a welcome video that explains your Why, having your guests hear you and "see" you will immediately grow that relationship and you'll bond much quicker which results in those sought after sales and long term customers! 
"My guests love seeing me go live and share tips on how to use products differently and just interacting with them. I schedule posts and then I go Live 2-3 times a day for 3 days. I made it very clear up front how it would be and to come and go as they were available and I have never had so many coming or interacting! Be you and let that beacon shine." – 
Emma Loftus, LimeLight by Alcone
Facebook Party Tip #5: Give Them Easy Access
Hey now! No, really though, it's imperative that you don't make your guests go searching high and low for a way to order what they want because if you play hard to get chances are they will change their mind. It's nothing personal! It's all about making yourself accessible in this fast-paced online world. 
"Make it as easy as possible to order. Include the link to order at the bottom in every 2 or 3 posts. Don't make guests go looking for it. TextClips are great for this! I make a new text clip for each party . . .Remember, you can shop and/or order any time by following this link: [direct party link]" 
– Rae Black Bates, Pampered Chef
Facebook Party Tip #6: Wrap It Up With a BANG!
Let your guests know when it's closing time in a fun and interactive way that will get them participating but also give you great results as well! 
"For getting the sales in after the party night, I like to post a Post Party Poll the morning after, and it's the last chance for guests to get giveaway points! The poll lets me know where people are in the ordering process, and if they comment, it helps to keep them accountable in a way! Here's what I use: – Melody Stroud, Usborne Books & More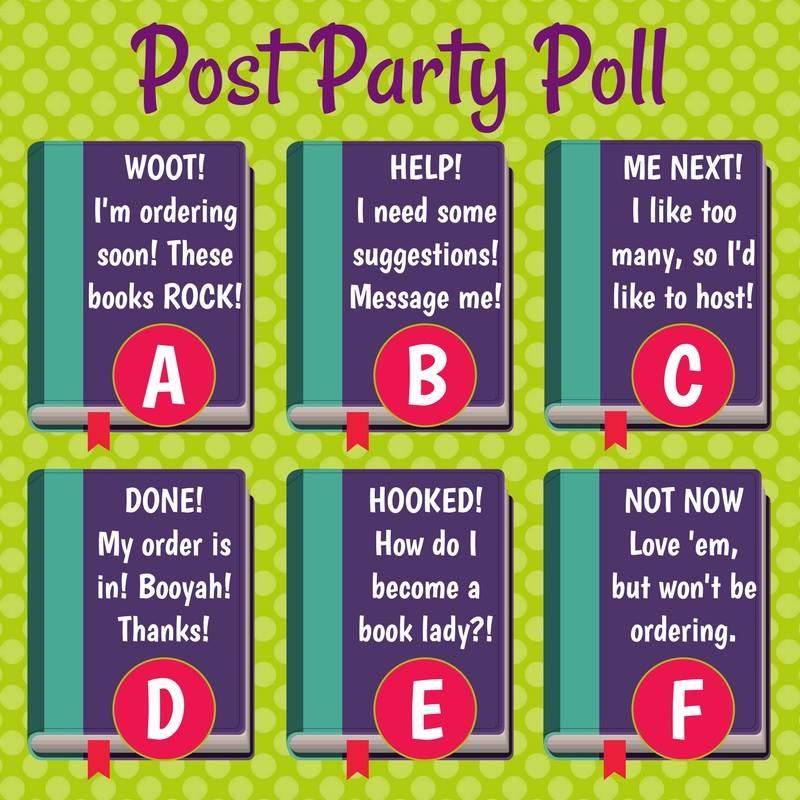 If you apply these tips to your own Facebook party strategy you'll be sure to please! Your guests will be fully engaged and entertained and most importantly, they'll be interested in placing an order with you because guess what? You just crushed it! And don't forget that you can schedule your entire party in seconds with CinchShare's 
Batch Post feature
 which allows you to have a completely stress free experience and concentrate 100% on your guests; they'll love all the attention! Comment below and let us know which tip you'll be adding to your next Facebook party!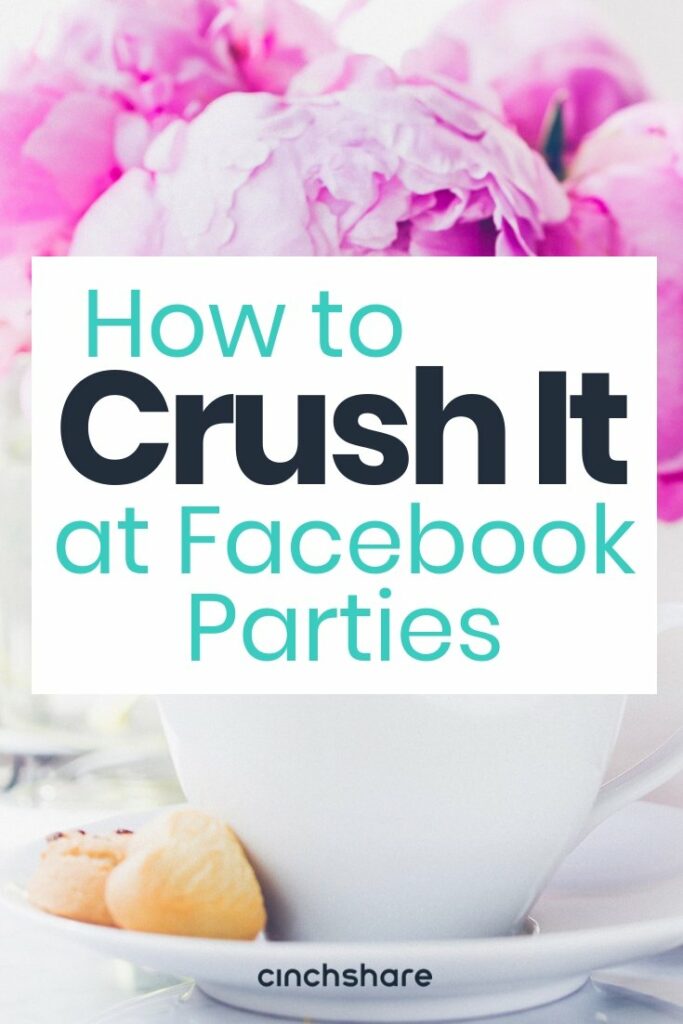 Previous Article
Twitter Tips from A to Z!
Next Article
Five Types of Engagement Bait You Shouldn't Be Posting
You may also like