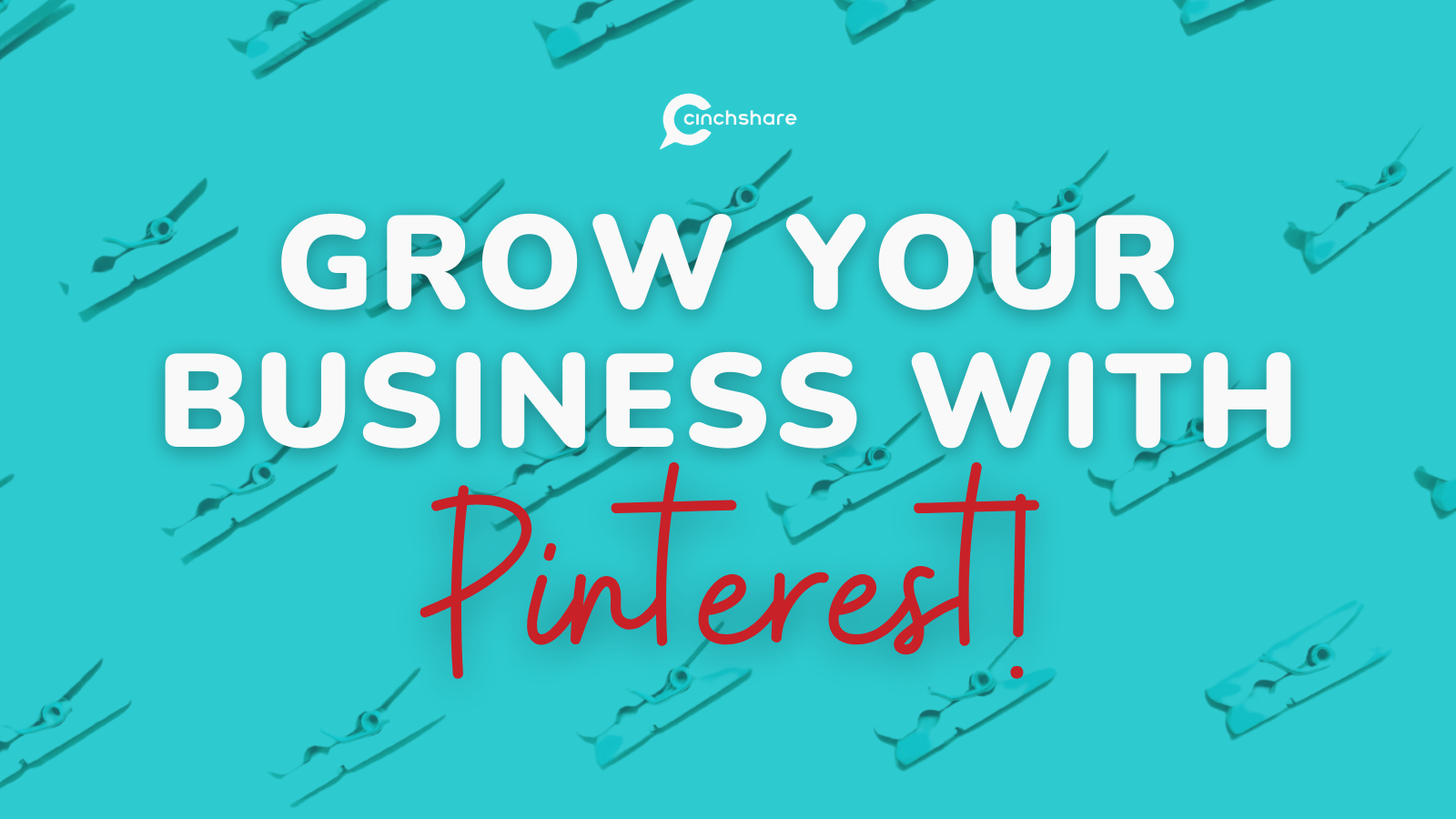 Blog
Grow your business with Pinterest
With over 465 million people using Pinterest every month, this visual platform is an absolute goldmine for businesses. From fashion to home decor to health and wellness, pinning to Pinterest allows you to connect with a vast audience that is actively browsing and ready to make purchases. If you are looking for a powerful platform […]
Published: Oct 02, 2023
With over 465 million people using Pinterest every month, this visual platform is an absolute goldmine for businesses. From fashion to home decor to health and wellness, pinning to Pinterest allows you to connect with a vast audience that is actively browsing and ready to make purchases. If you are looking for a powerful platform to showcase your products or services and reach potential customers, look no further than Pinterest!
Effortlessly Pin to Pinterest with CinchShare
Did you know you can effortlessly schedule your pins to Pinterest using CinchShare?! Our powerful tool acts as your personal assistant, keeping you on track so you can stay productive, reach a fresh audience, and lead readers back to your Facebook business page, VIP group, or website. The possibilities are endless! CinchShare is the secret sauce for social sellers, network marketers, and small businesses to grow their presence on Pinterest.
Get more eyes on your content
One of the unique advantages of Pinterest is that it allows your content to have a longer lifespan compared to other platforms. While content on other platforms can quickly get lost in the feed, Pinterest gives your content the spotlight it deserves. By scheduling pins, you can ensure that your content reaches a larger audience. This increased visibility can lead to more customers for your business.
Be consistent & save HOURS
Regularly appearing in your audience's Pinterest feed helps establish your credibility and reliability as a source of inspiration and information in your industry. By scheduling pins, you can ensure that your content is consistently being shared with your audience, helping you and your products stay top of mind.
Increase your reach and profits
As a small business owner, adding Pinterest to your marketing strategy can open up a whole new world of opportunities. By scheduling your pins to Pinterest, you'll reach an entirely new audience and increase your chances of generating more sales. Discover the game-changing magic of Pinterest with CinchShare and completely transform your business. With effortless pin scheduling, you can stay active, reach a fresh audience, and drive traffic to your Facebook business page, VIP group, or website. Moreover, increasing your reach on Pinterest can lead to higher profits and open up new opportunities for your small business. Start growing your business today with CinchShare and unlock the full potential of Pinterest!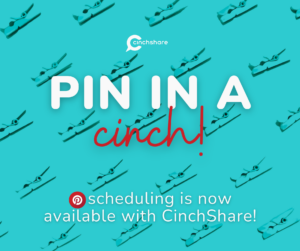 Previous Article
Why you need a Facebook Business Page and a Group for your direct sales business!
Next Article
Schedule Your November Content In a Cinch
You may also like